Sunday, April 8, 2018 1:00-3:00 pm
CACP's Filoli Spring Tulip Tour and Estate Walk
Spring is here! Filoli  has officially entered the peak of spring in the garden. Tulips are blooming throughout, daffodils as well, and the first of the wisteria is beginning to bloom. Mid-March to mid-April is the time when the garden is at its most floriferous
CACP has arranged for a private docent-led tour for CACP members and their guests.  The tour will flow through the Gardens in full spring bloom and will also include Filoli garden art.
A National Trust Property in Woodside, Filoli is recognized as one of the finest remaining country estates of the early 20th century.   Filoli is an excellent example of the Golden Age of American garden design and country house architecture and is a cherished historic property in our community.
Please arrive by 12:45PM. We will gather and meet our docent(s) in the Filoli Visitor Center Lobby. The tour will begin at 1:00PM and lasts approximately two hours.   At the end of our tour, anyone who wishes can take the self-guided tour of the house interior and or the Estate Trail. Filoli is open from 10 am to 5 pm Tuesday – Sunday, including the Café and Gift Shop.
This two-hour tour may be a bit tedious for children under age 12.  Any children joining us must be accompanied by an adult. 
CACP Members and Guests, $25.

Filoli members, $10

Children ages 6-15, $10
---
Saturday, April 14, 2018, 9am
CACP - Cal Crew at the Stanford Invitational - 2018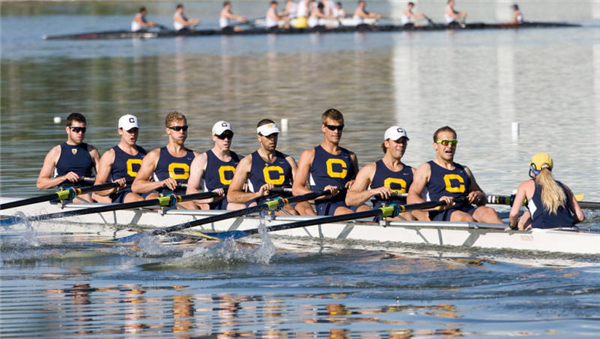 Join us once again for our great spring event watching Cal Crew from the shorelines of the meet.
Coffee, bagels, mimosas and Cal's terrific crews racing over the glistening waters of the San Francisco Bay...what more could you ask on a Saturday morning in spring?
We'll meet as always at the beautiful shore-side home of our fellow alum, to chat and schmooz and root for our crews!
The races begin at 9am and we will finish at 11:30am.
$10 registration or $15 at the door.