The Cal Alumni Association Chinese Chapter is trying to find creative ways to counter the anti-Asian sentiment that has become more pervasive in the past few months, and one way we believe we can make an impact is through education. As part of this effort, we'd like to present a diverse set of stories that may provide a different perspective on China than those often presented on mainstream media.
We reached out to the Cal alumni community, and the results are the Bears in China videos, each only 1-2 minutes long, created by Cal alumni living in China.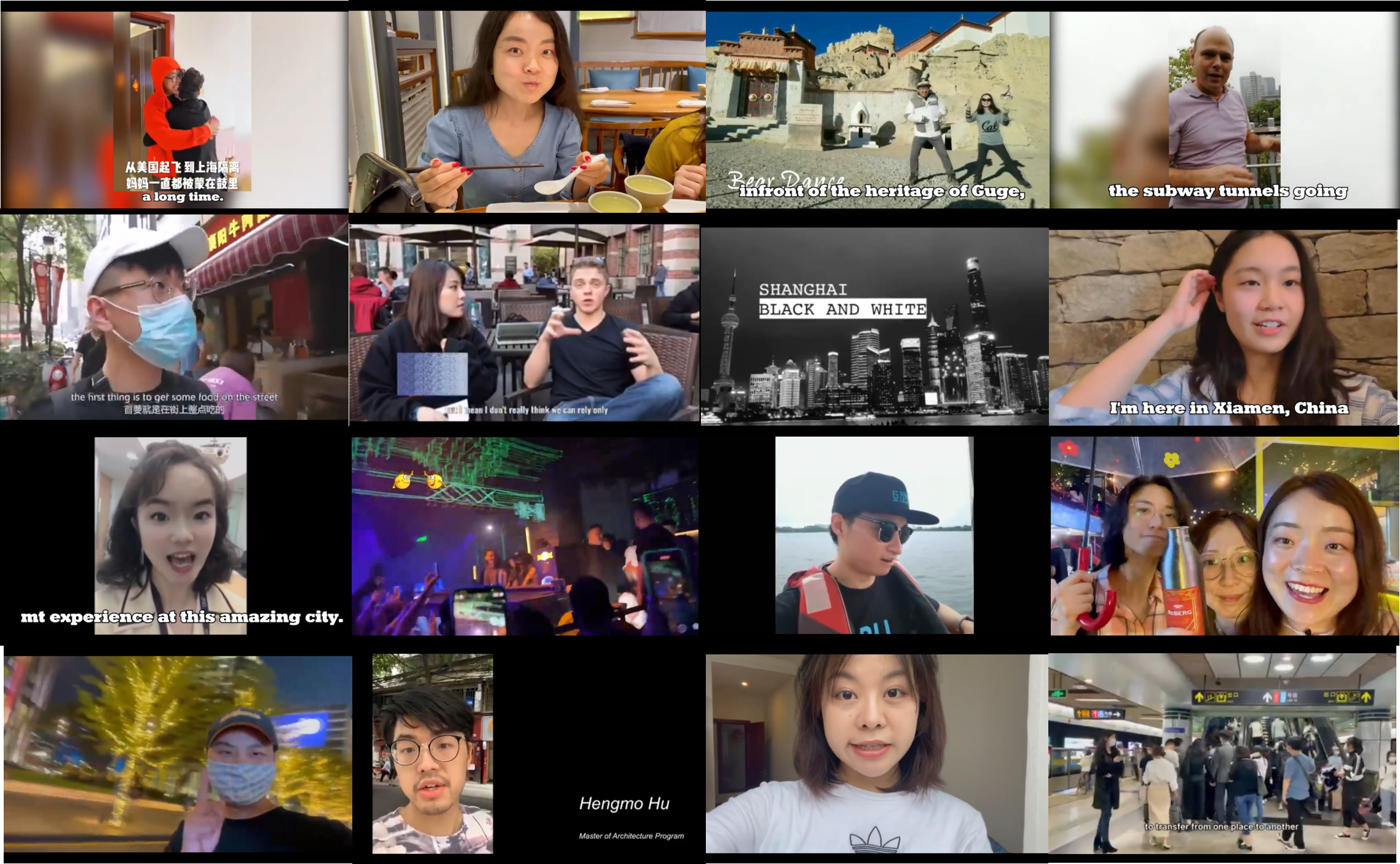 To encourage video submissions, we held a contest offering cash prizes for top videos as decided by viewers in both China and the United States. The results are:
Sharing the 1st prize of $500 USD are :
My Life in My Small Hometown (4:00) by JP LI, a 2019 graduate of architecture from Berkeley's College of Environmental Design (CED), who shows us a typical day of his life in his small hometown. It's not as glamorous as the big cities of Shanghai or Beijing, but he's happy being with his family, and that's what counts!
and
Shanghai in Black & White (2:19) by Yang SU, a 2017 graduate of Berkeley Law, who shows us the past and present Shanghai in black and white, after a very modern introduction from his avatar.
Sharing the 2nd prize of $300 USD are:
MFE Turned Part-Time Food Influencer (2:03) by Christina JI, a 2019 Master of Financial Engineering graduate from Berkeley, who found a much more interesting side-gig, being a food influencer for restaurants around Shanghai.
and
Bears in Snow Land (1:57) by Shirleen HU, a 2016 graduate of Berkeley Law School, who traveled to Tibet and met another fellow Cal Bear!
Sharing the 3rd prize of $200 USD are:
Happy Moments of Bears in China (1:38) by Dingyi DONG, a 2020 Master of Engineering graduate of Berkeley, who shares happy moments with many other Cal Bears in China.
and
Shanghai Xiao Long Bao (1:50) by Dannica LI, a 2016 graduate of Master of Development Practice (now part of Goldman School of Public Policy) at Berkeley, who shows us how to eat a famous Shanghai delicacy: Xiao Long Bao.
CONGRATULATIONS TO OUR WINNERS!!
All of the submitted videos can be found on our CAA Chinese Chapter YouTube channel.
We will be holding contests 3-4 times per year. So stay tuned for more!